Posted on: 3rd August 2012 |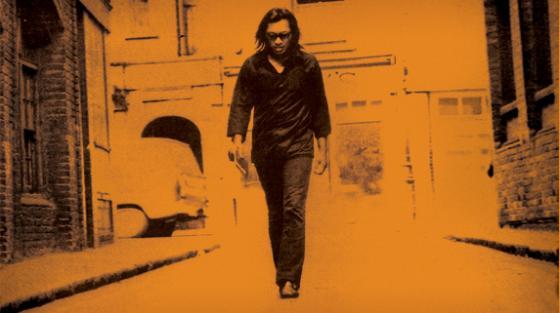 Director: Malik Bendjelloul
Starring: Jesus Rodriguez, Malik Bendjelloul
UK Release date: 26 July 2012
Certificate: 12A (86 mins)


'Thank you for keeping me alive' says Jesus Rodriguez to a sell out auditorium of fans he never knew existed in this entrancing and uplifting documentary by Swedish filmmaker Malik Bendjelloul.
In the early 1970s Sixto Diaz Rodriguez, a Mexican folk-singer songwriter in Detroit, was dropped by his record label, Sussex, after two critically acclaimed albums of songs of inner city poverty, hope and struggle that didn't sell. His label boss wondered if the record sales had been a total of six! Yet the producers cite Rodriguez as one of the greatest talents they had ever worked with.
For the rest of his life Rodriguez was a hard working labourer in factories and on building sites. However in South Africa his albums had multi platinum sales and lay alongside the Beatles Abbey Road as part of popular culture: in that country Rodriguez was bigger than Elvis.
A bootleg cassette tape of his first album, Cold Fact (released in 1970) found its way to South Africa where an eager audience, politically isolated by sanctions and anxious for change, discovered songs that seem to have been written for them. The South African Broadcasting authorities banned tracks such as Sugar Man for their apparent anti-apartheid messages and there is graphic evidence of vinyl deeply and deliberately scratched to render it unplayable. Despite this, three South African record distributors made prodigious sales of Rodriguez's two albums which are credited with fuelling the anti-apartheid movement at a crucial time. Although South Africans tried to find Rodriguez through the record distributors they were met with evasion and silence. Rumours of an onstage suicide spread. All this time Rodriguez had no idea that he had an adoring audience in South Africa that thought he was dead; that he had multi platinum sales; and had given two generations musical inspiration for their struggle. There was no communication from his record company, no royalty cheques.
Driven by the mystery of Rodriguez and woven around the beautiful songs, old photos and cine film, gentle graphics and animation, the narrative of the search for Rodriguez emerges from a series of interviews with fans in South Africa, music producers, journalists, colleagues and people who knew him from the streets of Detroit. Eventually the mystery is revealed and Rodriguez himself and his daughters are interviewed. As writer, musician, performer, friend and father Rodriguez seems to be the epitome of a humble, complex, joyous musician who, even when money eventually came, eschewed its power by giving it away. He accepted oblivion with detachment and he accepted recognition with detachment too – but not without evident transcendent joy captured in film footage of his first concert in Cape Town in 1996.
Parallels with scripture aren't even hinted at in the film but they come to mind and don't seem pious or inappropriate as Rodriguez comes across as a man of mythological proportions with no ego, no opinion of himself and is obviously adored and revered by his friends and family. His abysmal record sales in the US and his popularity in South Africa prove this prophet was not honoured in his own land. He gave freely of everything he had; he lived and worked as a poor man and continues to do so in the same run down house he has lived in for the last 40 years.
The film doesn't suggest racism as the reason for Rodriguez's lack of success but it lingers as an unaddressed question – white working class and black singers are plentiful in the American Songbook but how many Hispanic singers can you name from the 70s and 80s? Rodriguez's looks are striking and handsome, he's Hispanic but could also be Native American. His face, voice and talent are as strong as Johnny Cash or Scott Walker. The audience is left wondering why Rodriguez is the best singer songwriter they have never heard of. This beautiful, loving film of a fan's search for the lost hero is captivating as it also brings the viewer into the story – the sensation is that we are also part of the rediscovery of a great artist.


Jane Leek




 Visit this film's official web site