Posted on: 22nd August 2019 |
Publication details:
Messenger Publications, 2019; 56 pp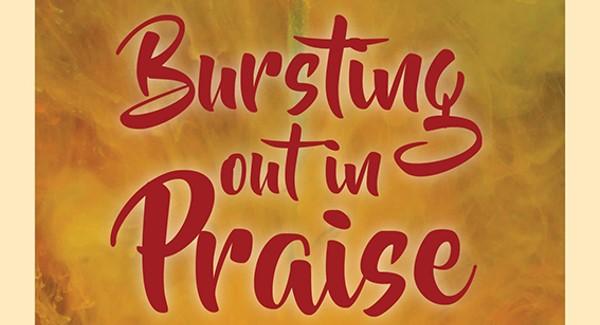 In recent years mental health has moved from being a taboo subject to one that is discussed widely, not just among healthcare professionals but in the news media and beyond. One area that is currently being explored is the link between mental health and spiritual growth. Gavin Murphy has written a short introduction to this topic, drawing extensively on his own experience.
Gavin is an Irishman with a Master's degree in applied spirituality, and is a prolific blogger. He has also suffered from clinical depression, and some years ago was diagnosed with bipolar disorder – the title of his blog is I Love Bipolar! He writes from an understanding that mental health is a continuum, with no clear dividing line between mental illness and 'normality'. Just as it is open to each of us to work at improving our physical health, so there are practices and techniques that can support and strengthen mental health. Taking time for spiritual growth and development is one of these.
The core of Bursting out in Praise is a programme of readings and reflections designed to promote the kind of spiritual well-being that will support mental health. Gavin writes from an Ignatian background, and much of what he says reveals deep roots in the spirituality of the Spiritual Exercises. But there is a more eclectic side to his work. As well as Pedro Arrupe and Ignatius Loyola himself, the wisdom of Leonard Cohen, Hildegaard of Bingen, Francis of Assisi and others is all woven into his presentation.
The thread that unites the work, however, is a candid account of Gavin's struggles and successes in maintaining his own mental health. The 'solutions' that he offers are ones that he has tried and tested in his own life. In the end, he recommends working towards a balance of three factors – dependence on God, achieving a balanced mood and service of others – as a pattern that will result in the bursting out in praise that gives the booklet its title. By the end of the work, though, he returns to God alone. These practices and techniques are themselves not simply my own work, striving to keep on an even keel. They are in fact the work of God's Spirit, and their success is witness to God at work in my life.
This is both a deeply practical guide to ways in which mental health can be preserved and strengthened – it ends with a directory of (mainly Irish) organisations that can help here – and a heartfelt witness by one who is himself treading this road and is enthusiastic to share what he has learnt with others who find themselves on a similar path. If you, or someone close to you, has to face mental illness, this short book is highly recommended.
Reviewer:
Paul Nicholson SJ