Posted on: 10th March 2010 |
Publication details:
Darton, Longman and Todd, 2010 112 pages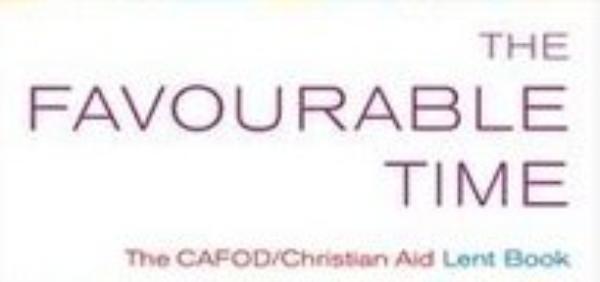 This useful little book is a bit like the Spiritual Exercises of St Ignatius, in that it is a book not to be read, but a book to be 'done', to be prayed through each day during Lent.   As we are only halfway through Lent, I can only say I have 'done' half of it, but it would not be practicable to wait any longer to put my thoughts down on paper in case they are of use to anyone else thinking of using the book to pep up their prayer life during this holy season.
The structure is simple: the book offers a reflection on the scripture for each day of Lent from one of six well known church figures, read from the point of view of social justice, to challenge us in our prayer lives.  For most days, there is a thought to carry our prayer forward as we go about our daily business, and a prayer to help us to focus on what we are asking God for on our personal journey of conversion.  As Brendan Walsh points out in his introduction to the book, Lent is akin to the journey of the Israelites in Exodus in that it is a time for deepening personal prayer, but also a time for a communal calling to account, as we allow this change to transform the unjust world where we each live out our personal vocation.
The six writers each take one week, which allows us to attune to the individual wavelength of each guide but at the same time to be challenged by differing perspectives as the season develops.   For me it is a great benefit that the meditations include Easter Sunday and the liberating message of love embodied in the climax of the story of salvation. Alas, at least we Catholics have a tendency to be a 'Good Friday' people, being moved by the cross, but also paralysed by it.   Including the Easter story in our Lenten journey makes us realise that the end of the story casts light on and makes sense of all that has gone on beforehand.   It helps us to realise that our unequal and bitterly divided world is not immune from the transformative effects of the Easter message.
Fr Michael Campbell-Johnston SJ has given a reflection for each of the first 11 days of Lent. He focuses on God's love and how that love transforms our individual relationship with God. Yet, this transformative process is placed in its social context, as I am encouraged to think about how my personal sinfulness has both microscopic consequences (how sin disfigures me as an individual) as well as macroscopic ones (how my sin effects the social structures of the world I inhabit).
The reflections of the second week of Lent are presented by Joseph Donders, a missionary and academic, who earths our spiritual journey in the reality of disempowerment as we experience it in a world that seems to become more divided everyday.   His reflections are a clarion call for justice, although his vast experience leads him to realise that real change is possible, but slow.   He quotes Martin Luther King's remark: 'forgiveness is not an occasional act; it is a permanent attitude'.
Peter Selby, the retired Anglican bishop, brings his wealth of experience to the readings of the third week of Lent.   His reflections challenge us to deal with the big questions: Why is there so much suffering in the world?  What does 'salvation' mean?  Through these searching questions, our knowledge of God is deepened, as is our understanding of our purpose in the world.
The reflections for the fourth week have been contributed by Katherine Schexneider, an American doctor who has recently worked for a year in Afghanistan.   She helps us to place our deep-seated resentments against the backdrop of God's loving action.   Her reflections stimulate us to dismantle the artificial barriers that our stereotyping has erected between peoples, nations and religions.
In the reflections on the readings of the fifth week, Clare Amos, the biblical scholar who has taught in an amazing variety of social contexts, challenges us to deepen our perceptions of biblical imagery.   The words and symbols of scripture are explored in a refreshingly new way to see how the divine word has much yet to reveal to us about the transformative act of love that we are about to witness in Holy Week.
Ben Elton, the imaginative and energetic Manchester pastor, leads us through Holy Week and Easter.   He takes delight in pointing out the contradictions of the week, beginning with Jesus entering Jerusalem on the beast of peace, though he is being brought to a place of violence.   Though this week has as its focus pain and death, these do not overwhelm us, as we already know the end of the story.   The Father's power in raising his Son from death to life, gives us hope that even our unjust world will be similarly transformed, not so much by our commitment, but by God's gift.
If you have not been using this book for your personal Lenten journey, remember it is not too late to start now.   Don't feel that you have to make up for lost time.   God always begins where we are and transforms us to where he needs us to be to minister to the broken world that surrounds us.   As Brendan Walsh points out in the introduction, we make our 'journey with Jesus from the often unjust world in which we live, to the new and just one we are destined for'.
Enjoy your praying.
The reviewer, Tim Curtis SJ, is Director of Jesuit Missions.